Address
Cnr Swift And David St,
Albury, NSW  2640
Hours
Mon
9am-5pm
Tue
9am-5pm
Wed
9am-5pm
Thu
9am-5pm
Fri
9am-5pm
Sat
Closed
Sun
Closed
We're proud to keep our promise to you
The Customer Owned Banking Code of Practice is an initiative that helps Australia's mutual banks, credit unions and building societies deliver on their pledge to always put customers first. It's a way to keep us all accountable when it comes to how we engage with every one of our customers.
More branches
While other banks have closed their doors to regional communities, we have the largest network of branches in the area. In some areas, we're now the only bank in town!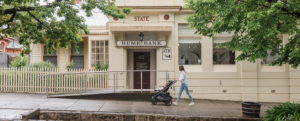 We're committed to protecting the vulnerable
Victims of elder financial abuse, domestic violence or mental incapacity can come to us for confidential discussions and support. We will connect you with local support services – all you have to do is ask.
Be aware of the warning signs that you or someone close to you might be experiencing financial abuse:
Making sudden, unexplained changes to financial decisions and habits
Feeling and/or appearing surprised, confused or even overwhelmed by the decisions being made on behalf of yourself or others, especially the elderly
Suspicion a 3rd party or family member is coercing or dictating decisions about money and forcing actions such as withdrawals from ATMs.