What is it like to work with us?
Hume Bank is a family- and pet-friendly workplace. We're proud to offer flexible working conditions and great benefits – including the opportunity to contribute to the community in more ways than one.
Bright careers. Strong communities. That's a win-win if you ask us.
"Being a Hume Bank team member provides the opportunity to work both with and for our local community. I have loved building strong and meaningful connections to the people around me, especially in a workplace where I'm surrounded by like-minded people who put our customers first."
Talia Menary, Contact Centre Manager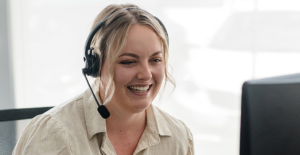 "Really understanding what our customers and community values is essential in my role as Optimisation Manager, and working for a customer-owned bank makes that so much more fulfilling. To see the positive impact our work has on the way customers bank with us, and our relationship with the community is very rewarding. Plus, working alongside like-minded team members makes it that much easier."
Ethan Clarke, Optimisation Manager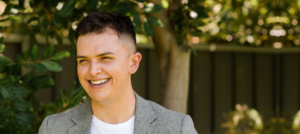 "Working at Hume Bank has given me so many opportunities – from succession in my roles, to study, to representing the organisation at industry conferences. Every day at Hume is different, and the flexibility allows me to balance my work and my life, which in turn helps me perform better in my role."
Katrina Kiss, Transformation Partner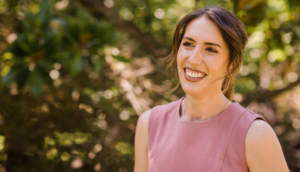 Interested in joining a brighter team?
Well then we'd love to hear from you! Just fill out this quick form to get in touch with us and see what could be possible.