Michael Gobel
Chair, Non-executive director
B Sc, MAppFin, GAICD
Michael joined the Board in 2012, and has been Chair since December 2020. He is an experienced equity funds manager and has provided strategic financial advice to the private business sector, major domestic and international investment funds, government agencies, and financial institutions. Michael also plays an active role in north east Victoria regional development, having been on a range of advisory committees.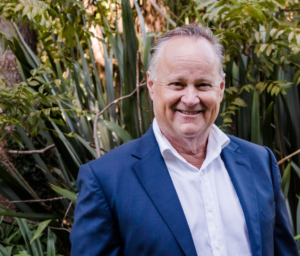 Kerry Grigg
Non-executive director
B Com, M Com (Marketing) (Hons), PhD, GAICD

Kerry was appointed to the Board in July 2017, and is currently Chair of the Remuneration and Succession Committee and a member of the Audit Committee. Kerry has deep expertise in human resource management and organisational development, with broad business acumen gained through the variety of roles and geographies she has worked across.
Kent Griffin
Non-executive director
FIAA, B Economics (Actuarial Studies), GAICD

Kent joined the Board in November 2018, is Chair of the Risk Committee and a member of the Audit Committee. He brings corporate leadership and consulting experience from his time working in the financial services sector across Australia, Europe and Asia. Kent is also involved in the community, most notably as a member of the Country Fire Authority Board.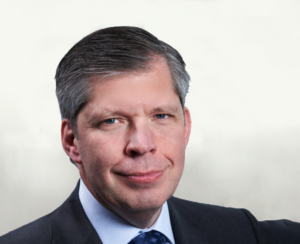 Paul McGill
Non-executive director
B Sc, GAICD
Paul has been a Director of Hume Bank since 2016 and is currently a member of both the Remuneration and Succession and Audit Committee. He brings over 30 years of diverse experience in leadership and consulting across geographies and sectors including corporate and business strategy, business and operational transformation and governance.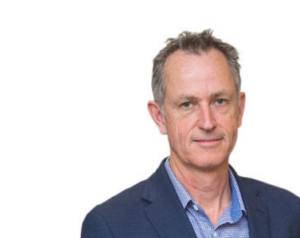 Dagmar Neumann
Non-executive director
Equiv B Science, GAICD

Dagmar was appointed to the Board in 2022 and is a member of the Risk Committee. She is a leader in international business technology with C-suite experience across digital transformation and operational excellence. Dagmar is also a non-executive director of Youth Law Australia and councilor/non-executive director of the NSW Bridge Association.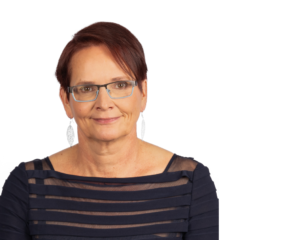 Tina Wyer
Non-executive director
Chartered Accountant, GAICD

Tina was appointed to the board in 2022. She has nearly 25 years of experience in the financial services industry, working across the US, Singapore and Australia to drive major change and transformation agendas across both business and technology. Tina is also the founder of Unbeatable You, which supports next-gen leaders and the sustainability of our beautiful planet.
Patricia Montague
Non-executive director
B Arts ( Pure Math & Economics ), Dip. Marketing, GAICD, GAIST

Patricia was appointed to the Board in 2023. She has over 30 years' senior management experience in financial services, with significant depth in retail and business banking. Patricia brings transformational leadership, risk governance and commercial acumen gained from working in ASX100 companies. Her affinity with regional and local communities means she understands the importance local banking plays in serving the needs of the community.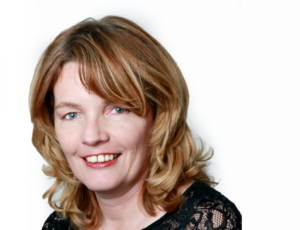 Stephen Capello
Chief Executive Officer
MBA, FCPA, B Business (Commerce), GAICD

Stephen joined Hume Bank in June 2018, bringing with him over 20 years of experience in financial, technical and business management capabilities. As Hume Bank's CEO Stephen brings a balanced approach to leadership that bridges strategic vision and on-the-ground guidance, always with the focus of identifying and capitalising on opportunities to create and protect value.
LinkedIn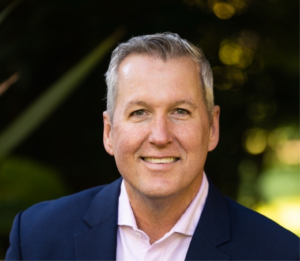 Akbar Shah
Chief Financial Officer
MBA, MAppFin, BCom, BEc

Akbar joined Hume Bank in 2021 with close to 20 years' experience spanning corporate strategy, treasury and financial management, capital markets, and corporate/institutional banking. Akbar leads our Finance, Treasury and Banking Operations functions.
LinkedIn
Jason Woolhouse
Chief Innovation Officer
B Sc

Jason joined Hume Bank in 2014 and has over 20 years' experience in financial services and the banking industry. Accountable for the bank's Transformation, Data Analytics and Product functions, Jason navigates the business through change, creating relevant, sustainable and innovative solutions.
LinkedIn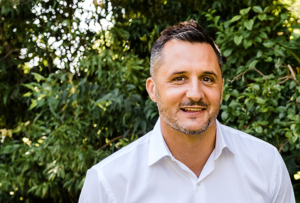 Kristy Campbell
Chief People Officer
BA Arts (HR and Media Studies), Adv. Dip. Management

Kristy joined Hume Bank in 2018. She is a people leader with over 20 years' experience in Human Resources, Change and Operations. In her role, Kristy is responsible for sponsoring our employee experience, including culture, safety, learning, talent, and facilities.
LinkedIn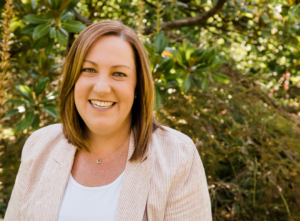 Alison Wild
Chief Customer Officer
B Bus, Grad Dip Banking & Finance

Alison joined Hume Bank in 2021, bringing with her over 25 years of experience in marketing, brand, strategy and customer experience for large, complex organisations. Driven by a passion for all things customer, Alison is responsible for our customer experience, marketing and community impact teams.
LinkedIn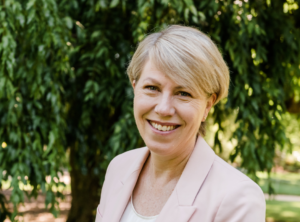 Warren Nugara
Chief Technology Officer
B Business (Accounting, Electronic Business)

Warren joined Hume Bank in 2021 to lead the Information Technology function. A seasoned technology executive, he has over 20 years of global experience in banking and finance. Warren takes pride in his history of building positive relationships and driving rapid, sustainable results through his ability to build, motivate and lead teams.
LinkedIn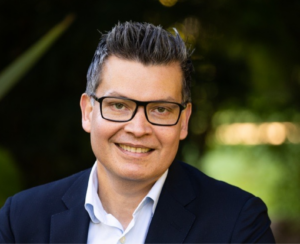 Janelle Stein
Chief Risk Officer

Janelle joined Hume Bank in 2021 and has over 14 years of experience in banking and financial services. Janelle specialises in risk management with experience across compliance, audit, collections and complaints management.
LinkedIn