Latest security & scam updates
How we protect you
Looking after our customers is what being owned by you is all about – and your security is an important part of that promise.
What is a scam?
Scams are a way of tricking people into handing over their money or personal information.
Often, scammers pretend to be trusted people or legitimate businesses, and they make it their job to be very persuasive.
And, to make things even harder, scams are constantly changing – using new technology, products, services and events to contact and persuade their victims.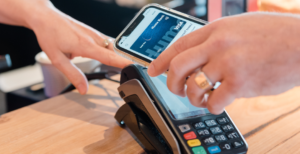 How you can protect yourself
It can feel scary and overwhelming when something goes wrong. That's why it's so important to protect yourself and stay alert. If in doubt, follow these three steps to make sure you stay safe:
Keeping yourself safe
The best way to protect yourself is to know what you're up against. Whether it's protecting your everyday banking, recognising scams or staying safe online, our easy guides have got you covered when it comes to beefing up your security know-how.
Telstra customer?
Did you know you can help fight SMS and MMS scams by forwarding them to a new scam reporting hotline. Learn more

Worried you may have fallen for a scam?
Try to stay calm – there are still things you can do.