A better way to save
If you have a will to save, there's a way with us. As a bank that's owned by you, we put our profits into making better account options for every type of saver.
Whether you're topping up your emergency fund, planning a holiday or saving for your forever home – we have an account option for you.
I am looking to…
The best things in life are free, but the next best things need a savings plan. Our guides will set you on the right path.
Make your money work for you
Boost your interest, access your money on the spot or lock it away to maximise your savings. Whatever your needs or stage of life, our savings accounts make your hard earned cash work even harder.
Keeping track of your savings
If you can keep your eye on the prize and stick to your savings goals, the rewards are worth it. Need some help? Our tips and strategies will give you a few tricks up your sleeves.
Get the ball rolling
There are so many ways to start your savings journey with us. Reach out in person or on the phone – our team will be happy to help you make a move on your savings!
3% of our profits
were reinvested into our local community during 2022 through a range of regional sponsorship programs.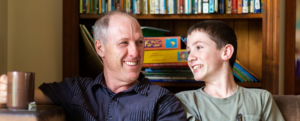 Frequently asked questions
Different strokes for different folks
It doesn't matter who you are, what your savings goals are, or what stage of life you're in. We'll help you save bigger and earn better so you can reach your dreams – whatever they may be.