1. Get clear on where you are
The first step to financial freedom is understanding where you're at. The easiest way to get started is to do a self-audit. Think of it like a check-up for your finances. It's your chance to see exactly what you're earning and where that money is going.
Save for an emergency
Your very first savings goal should be to build an 'emergency fund' – a dedicated chunk of savings for the unexpected.
Aim to save enough to cover three months of expenses, then six months if you can. With that money squirreled away you'll be well placed to face whatever life has to throw at you, without relying on credit cards or loans.
3. Make a plan for how to get there
Feel like you've got a good handle on your finances? Now the fun begins – turning that financial self-audit into a budget.
Okay, it may not sound like the most fun, but it is one of the best ways to reach your savings goals. Go through all your transactions and categorise them into things like bills, transport, groceries, etc.
Some expenses you won't be able to do much about – looking at you rent and groceries – but others might have snuck up on you. Try to find some areas where you could cut back and add the difference to your savings.
Remember to make room for a little fun, too. If your budget is too strict, you'll likely leave it behind. Better to be realistic and plan for moments you love as well as saving for the future.
A quick refresher on interest & inflation
Earning interest on your savings is even more important when you think about inflation. As inflation rises, the power of your money decreases – the same amount of money will buy less in the real world.
If you're not earning interest on your savings, or your interest rate is lower than the inflation rate, the real value of your savings will shrink over time.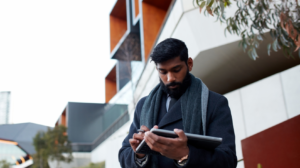 Find ways to stay motivated
Check in on your savings for the rush of seeing your savings tick close to your goals.
Or try setting – and celebrating! – smaller progress goals along the way to make saving feel like less of a burden.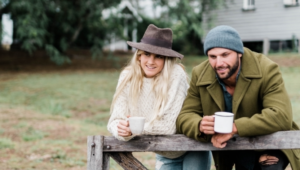 Different strokes for different folks
It doesn't matter who you are, what your savings goals are, or what stage of life you're in. We'll help you save bigger and earn better so you can reach your dreams – whatever they may be.