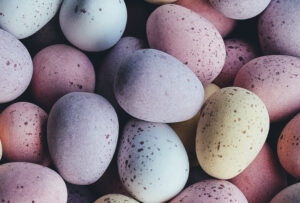 Hume Bank's branches and Contact Centre will be closed over the Easter long weekend and there will be changes to scheduled and periodic payments.
Our branches and Contact Centre will be closed on Friday, 15 April and Monday 18, April. Our Contact Centre staff will also be enjoying the long weekend and won't be available on Saturday 16, April. Normal branch and Contact Centre hours will resume on Tuesday 19, April.
Hume Bank's App and iBank will be available for your online banking needs.
Easter long weekend payment processing schedule
Over the Easter holiday period, there will be delays in the processing of standard payments to payees outside of Hume Bank. Osko payments will not be affected.
Standard payments sent after 5pm Thursday, 14 April will be processed on Tuesday, 19 April.
If funds are available, payments scheduled between Friday, 15 April and Monday, 18 April will be processed Thursday 14 April.
If you have any questions or concerns about branch and Contact Centre availability or payment processing times, please call us on 1300 004 863.