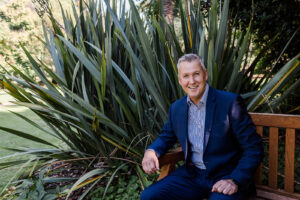 Our CEO, Stephen Capello, caught up with 1494 2AY's Kev to discuss the Reserve Bank of Australia's (RBA) latest announcement.
They both reflected that the June rate increase was the biggest one-month lift in over two decades.
Stephen acknowledged that the RBA Governor linked the increase to the higher-than-expected inflation, with the increased cost of energy, food and petrol that we are all experiencing. Despite inflation being lower in Australia than many other developed countries, the RBA is still willing to take further steps to normalise monetary conditions. These steps point to more rate rises over next few months.
It was discussed that on the back of rate rises, consumer confidence has dropped back to levels last seen in August 2020, with consumers pessimistic about the current economic outlook and their own financial circumstances.
Stephen sympathised that the increase is hard news for many, with the combined rising costs of living and debt. Even those borrowers who are ahead in repayments may experience pain as their buffers diminish. He is confident however that a better position awaits us.
Click play below to listen in for more.
[AUDIO WIP]