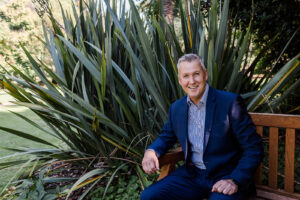 Our CEO, Stephen Capello, had his monthly catch up with 1494 2AY's Kylie and Kev to discuss the highly anticipated May Reserve Bank of Australia (RBA) announcement.
Stephen reflected that even though the rate rise wasn't a surprise, it was still a significant move by the RBA. The RBA signalled that the time has come to withdraw some of the monetary support that was put in place to support the economy during the pandemic.
They chatted about how the RBA reflected on inflation being impacted by global factors, domestic capability and capacity constraints, and that they are flowing through businesses, who are prepared to pass it on to consumers. Wage growth is also starting to flow the economy.
Stephen acknowledged there are always winners and losers, whether rates are rising or declining, with depositors looking cheery at this time.
Stephen also discussed that markets are pricing another rise in June, by either 0.25% or maybe even 0.35%.
Click play below to listen in for more.