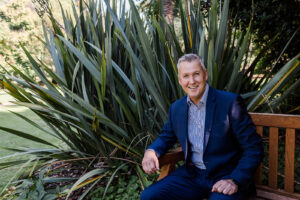 Our CEO, Stephen Capello, caught up with 1494 2AY's Kylie and Kev to discuss another difficult day for Australian homeowners, as the Reserve Bank of Australia increased the cash rate by 0.50%.
Stephen reflected that even when a rate rise is expected, it doesn't make it easier. August marks the fourth consecutive month that rates have risen, taking the RBA's cash rate to 1.85%.
An example of the impact this rise could have on someone with a $500,000 loan would be an extra $125 per month in repayments. An addition to the $450 since rates started to rise from historical lows back in May.
They chatted about inflation and how it isn't just affecting Australia, it's global. Many people are battling price rises across fuel and groceries. There is talk that the RBA will continue to lift rates until the cash rate hits 3% or inflation falls. Inflation is currently sitting at 6.1%, the highest level in 21 years. Stephen mentioned that they are waiting for quarterly inflation data to see how household spending might change. A balancing situation for the RBA in future months.
Kev mentioned that the RBA told the public there wouldn't be rises until 2024. Stephen acknowledged there has been commentary in the media, discussing whether the RBA misled people. Many first home buyers would have entered the property market trusting they had some certainty in rates, but unfortunately this hasn't been the case.
Click play below to listen in for more.