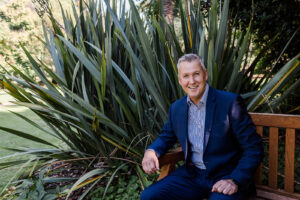 Our CEO, Stephen Capello, caught up with 1494 2AY's Kylie and Kev to discuss the Reserve Bank of Australia's (RBA) July announcement and the new 1.35% cash rate.
Stephen reflected that the 0.50% increase was an anticipated move by the RBA, as they increased rates for the third consecutive month. The RBA is aggressively trying to curb inflation. We are all seeing the impact of inflation, with prices continuing to rise on items like fuel and fresh food.
When discussing the 0.50% rise, Stephen shared an example with listeners. If a customer had a $500,000 loan this would raise their monthly repayments by around $300 per month.
Kylie and Kev asked if we should expect more to rises to come, with Stephen answering that the RBA is signalling this. Inflation is broadly predicted to rise to around 7% by the end of the year, before falling back to their 2-3% target next year. Stephen noted that its clear the RBA will do whatever it needs to normalise monetary conditions over the coming months, following the support provided during the pandemic.
Stephen mentioned that rising rates are already having a negative impact on house prices, falling for two consecutive months. However, rising rates should boost on returns on customers' bank deposits.
Click play below to listen in for more.