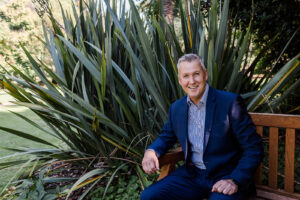 Our CEO caught up with Kylie and Matt of 1494 2AY to discuss the Reserve Bank of Australia's latest interest rate rise.
Stephen commented that while this month's rise by 0.25% may have come as a surprise for some. It wasn't totally unexpected.
Stephen told Kylie and Matt he was not shocked by the RBA's decision to resume the rate rises. He said the minutes from last month's RBA meeting when they paused the consecutive rate rises were a good indication that there were still more rises to come.
He said the RBA made it "pretty clear" that they wanted to see the impact on inflation and unemployment from past rate rises. And while we have seen them moderate in recent times, he noted they're still well above target. With inflation remaining at more than double the RBA's target at 7%.
Stephen told Kylie and Matt that unemployment levels had improved to 3.5%. Which is lower than the RBA's target of between 4.25% to 4.5%.
The RBA is predicting inflation to gradually drop to its target level by mid-2025. And Stephen said this indicates that there is still further tightening of monetary policy, and some expectation that there are more rate rises to come.
Kylie responded that it sounded like households were in for further pain.
She raised comments about calls for the treasurer to intervene and reverse the decision, questioning if that was a possibility.
Stephen responded that he hadn't seen a similar precedent. And any move to reverse the decision would be "an interesting one."
He said the sentiment to come out of the latest rise is striking, and it illustrates that many believe that the RBA is taking things too far.
Noting the latest rate rise adds to the already overwhelming pressure on household finances. Monthly repayments on a $500,000 loan are now more than a thousand dollars per month higher since interest rates began rising last year.
Matt asked if the RBA wants to see unemployment rates rise if the current rate is currently 3.5% but the RBA's target is 4.25%.
Stephen said as odd as it my seem, that it was essentially the case.
Because one of the ways the RBA expects to control inflation is to slow the economy and it believes that unemployment needs to rise to achieve this.
But he said if you put it into perspective, unemployment levels in Australia are at a 50-year-low. So, moving the rate to the 4.25% range is the equivalent of approximately 100,000 jobs.
Stephen said the expectation migration levels will surge to 400,000 also need to be taken into consideration. With a likely impact on the economy and recession probabilities.
Kylie finished the chat by asking Stephen if he thinks we are at the end of the rate rises.
He replied, he is sure everyone is hopeful that is the case, and he believes things are heading in the right direction. But he noted, the RBA certainly left the door open for further rate rises. Stating he wouldn't be so certain rate rise pain is over just yet.
Click play below to listen in for more.