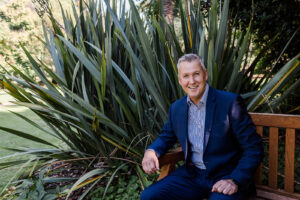 Our CEO, Stephen Capello, caught up with 1494 2AY's Kylie and Matt to discuss the Reserve Bank of Australia's (RBA) October announcement and the seemingly unexpected 0.25% increase in the cash rate.
Stephen reflected that most economists were expecting a 0.50% rise this month which would have made October the fifth consecutive month the cash rate had risen by 0.50%. This would have put rates at their highest level since mid-2013 and only a small number of economists predicted the actual 0.25% rise. October marks the six consecutive month that rates have risen, taking the RBA's cash rate to 2.60%.
They chatted about the continuing inflation rate, which is currently around 7% and it's impacts on soaring prices in food, petrol, costs of building new homes and surging power bills. There is talk that this month's conservative cash rate rise by the RBA could signal markets to slow down and take stock.
Kylie asked if we could expect rates to continue to rise next month, with Stephen answering that the RBA is already communicating to expect increase in interest rates to go further over the period ahead, and that they're determined to return inflation to their 2-3% target rate. Stephen also mentioned that investors in the market are expecting the cash rate to rise above 3% next year before dipping back, with the RBA keen to move things forward in that direction reflecting the impact of the rising interest rates that we've had over the last six months.
Click play below to listen in for more.