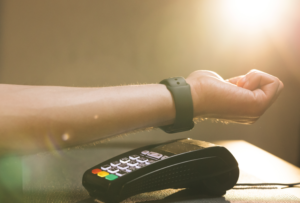 Hume Bank introduces more ways of making payments on the go with the launch of Fitbit Pay™, Garmin Pay™ and Samsung Pay.
It makes total sense that the devices we rely on so much work even more efficiently and seamlessly to make our lives easier.
Now you can leave your cards behind, for the flexibility and convenience of a digital wallet; with even more payment options using your phone, smartwatch and wearable. With Garmin Pay and Samsung Wallet joining Apple Pay and Google Pay, your payment choices can now suit the pace of your life.
Pay on the go for everything from that morning coffee after your workout to fuel and groceries, without the need to lug around a wallet crammed with plastic!