Brighten your banking
We're proud to be part of a thriving regional community. And we know that it's the people – and the organisations that employ them – who make the real difference.
That's why we've created our Workplace Banking program to say thanks and give back to those who make our region a great place to live, work and play.
Why bank with us?
A bank that shares your values and cares about your community? That's us. Bank with us for personalised customer support with heart.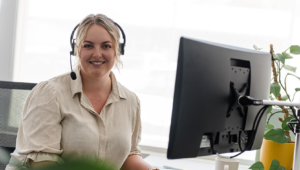 Brighter service
We're committed to giving you friendly and straightforward guidance.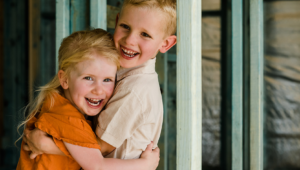 Cheeky offers
We'll brighten your day with discounts and bonuses across our products.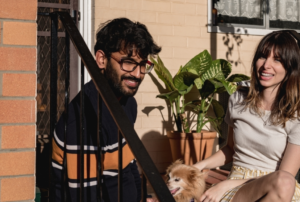 Real impact
We'll chip in to the Community Impact Fund on your behalf.
Get ready to save
Bonus interest. No fees. Discounted rates.
With Workplace Banking you and your employees can unlock all kinds of benefits across our home loans, personal loans, credit cards and term deposits.
| | |
| --- | --- |
| Offer | Product |
| 0.20% discount off advertised variable interest rates and no application fee | liteBlue home loan |
| 0.25% discount off advertised variable and fixed interest rates | myBlue home loan |
| 0.25% bonus interest on advertised rates | Term deposits |
| $0 annual fee | Hume Clear Visa credit card |
| 1.00% discount on secured and unsecured interest rates and no application fee | Personal loans |
Amplify your impact with us
When you take out a home loan through Workplace Banking we'll chip in a one-off contribution to the Community Impact Fund – 0.15% based on your loan limit at settlement. It's just one way we're working to build stronger, brighter communities.
Questions you might have
Can I access this offer for an existing home loan?

What if I have an old home loan package?

Can I get these if I go through a broker?
Ready to get started?
Answer a few quick questions using our online enquiry form and we'll be in touch within the next two working days to talk through the possibilities.
Things you should know
Terms, conditions, fees, charges and lending criteria apply and are subject to change. The Workplace Banking Offer (" WBO") is only available to employees of Hume Bank and any Workplace Banking partners which have been selected by Hume Bank to receive this offer at Hume Bank's discretion. If the customer (or joint applicant) ceases to be an employee of Hume Bank or the Workplace Banking partner, or an existing Workplace Banking partner chooses to no longer participate in the program, Hume Bank reserves the right to cancel any benefits provided under this offer. Requests for benefits available under this offer must be made directly to a Hume Bank representative and not via a third party. Unless otherwise specified, WBO benefits generally cannot be taken in conjunction with, or in addition to any other offers, negotiated rates or discounts offered or previously provided by Hume Bank. Impact Fund payments are inclusive of GST and for myBlue building and construction loans, payment will be calculated based upon the loan limit upon settlement. Benefits and discounted/ bonus rates are correct as at 14/10/2022 but may vary from time to time, customers should visit www.humebank.com.au/workplacebanking to view current WBO benefits.
Hume Bank Limited ABN 85 051 868 556. AFSL and Australian Credit Licence 244248.